Mike Dunbar is a bass player, producer, musician, singer, songwriter, teacher, and journalist living in Nashville, Tennessee, USA. He is the bass player for the Nashville Cowboy Church.

playing at the bluegrass festival in Rosine Ky.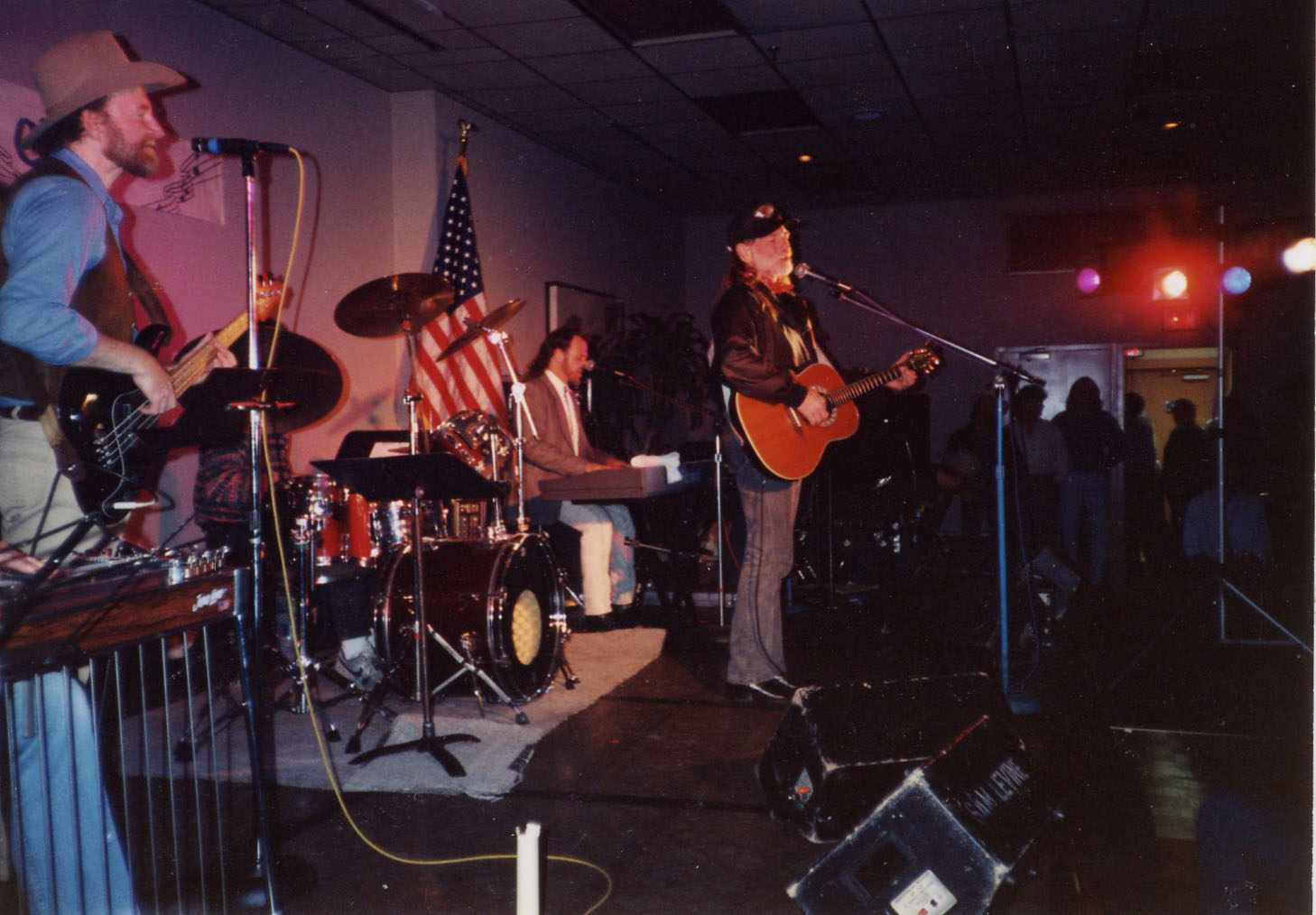 A younger Mike playing bass and singing with Willie Nelson. photo by Ernst Eggenberger

Mike plays upright and electric bass, acoustic and electric guitar, mandolin, keyboards, many different percussion instruments, and sings lead and background vocals.

He also does a lot of recording and production at his own and other studios. Mike is a Christian and says that music has been a blessing to him.
photo by Jim Polaski

Muffin helps him around the studio..

And here's my old band, Redhead, playing a street festival in Chicago.

So please, browse the website. listen to some music.